Thanks for printing! Don't forget to come back to Blood Hound, LLC for fresh articles!
Vacuum
Excavation
Services
Why

Use Vacuum Excavation?
During environmental soil sampling, companies must auger the first five feet to ensure no utilities are present. At times even hand auguring can cause damage to sensitive underground assets such as petroleum product lines.
By using vacuum excavation you will ensure underground facilities are not damaged, and you can clear more exploratory holes, especially in cold or difficult soils.
Blood Hound's vacuum excavation service is a fast, easy way to get visuals of utilities, so your crew can excavate more efficiently. The more congested an area is, the more vacuum excavation can help you.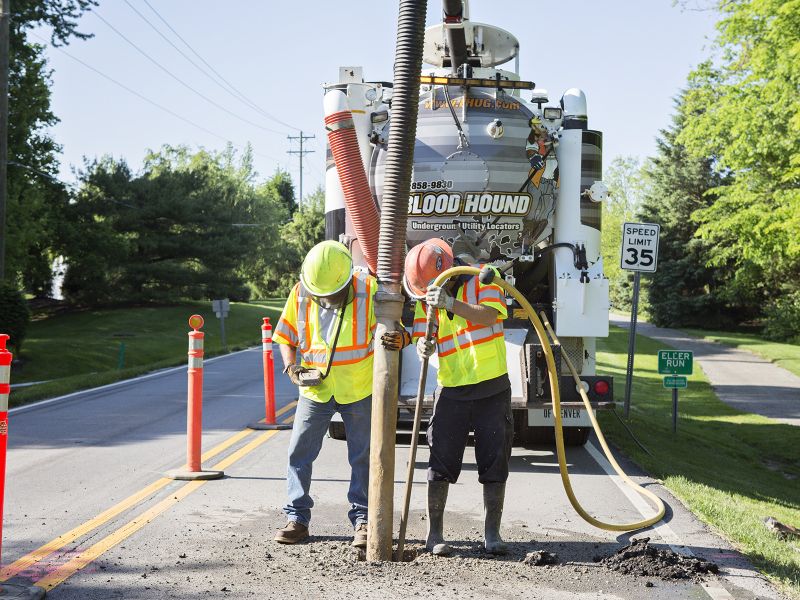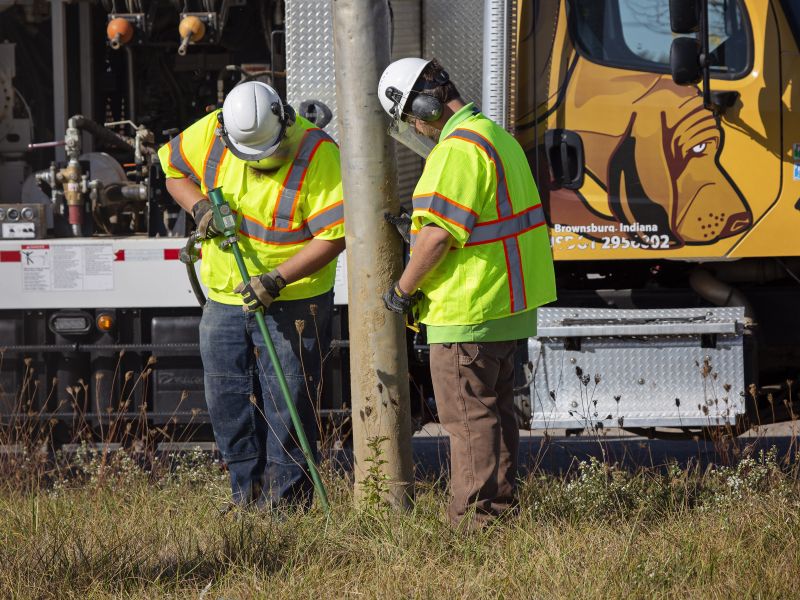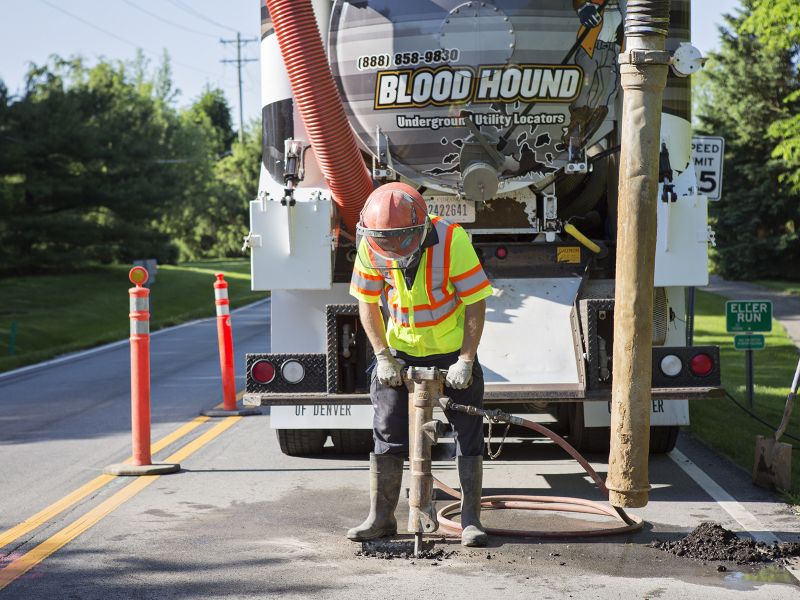 1
The world's most powerful air knifing systems
Aid environmental contractors to contain, transport, and dispose of fluids quickly and efficiently, while remaining in compliance with all environmental regulations. Provide exact depth measurements on a utility. Standard locating techniques, and even GPR, can only provide an estimated depth. Vacuum excavation safely exposes the utility and provides an exact depth measurement.
2
Eliminates the need dispose of mud spoils
Excavate areas without the mess that is normally associated with traditional excavation, since the contents are removed to a holding tank instead of deposited on site.
3
Specially outfitted to dig in frozen soils
Digging in the cold? No problem. On top of being the "World's Most Powerful Air-Knifing System," our vacuum trucks are outfitted with the Canadian package. So, they can work in temperatures that make even a hound dog shiver. Frozen dirt may as well be sand to these rigs.