Thanks for printing! Don't forget to come back to Blood Hound, LLC for fresh articles!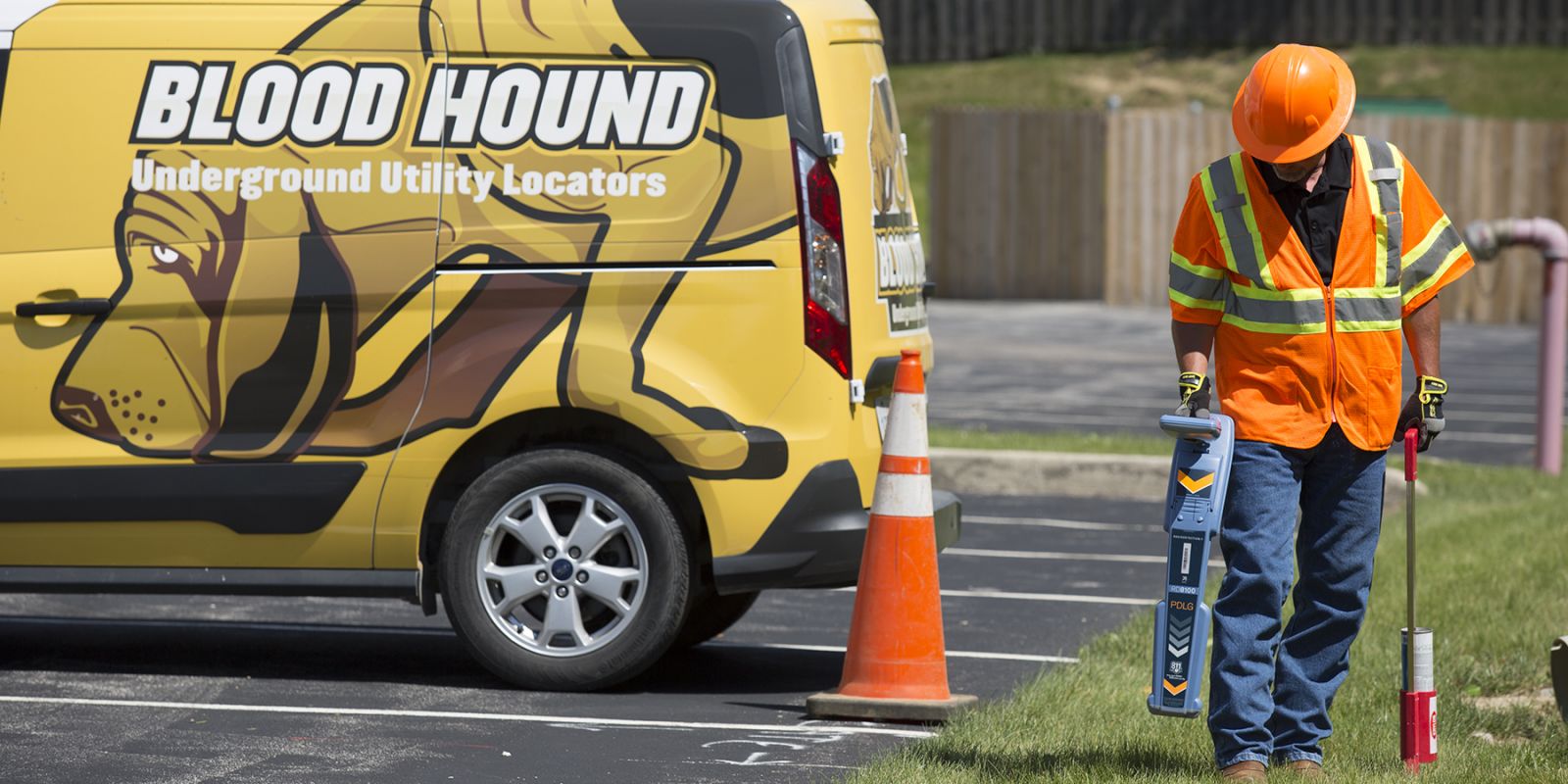 Train

At Our Custom Built Training Facility
Our training program is a minimum of 8 weeks and normally extends between 12 to 16 weeks of both classroom and supervised field activities. Every Blood Hound employee receives OSHA 10 hour construction and 40 Hour HAZWOPER certifications before being deployed in the field. Additionally, all supervisory staff, from the president of the company to the crew foreman, maintains the OSHA 30 Hour Construction Supervisor certification.
If you would like more information on Blood Hound's services, contact us online or by phone at (888) 858-9830. If you are interested in a career with us, apply online today.
1
Nassco Certifications
Blood Hound is a member of the National Association of Sewer Service Companies (NASSCO). Through them we are PACP, MACP and LACP Certified.



2
Open Door Policy
These safety training programs are highly interactive presentations where our employees are encouraged to provide us with feedback and ideas on our professional and safety procedures. Every member of our management team has an Open Door policy to ensure that all of our employees feel included and invested in the safety process.
Every
Employee Receives:
10 Hours
of OSHA Construction Certifications
40 Hours
of HAZWOPER Certifications
Our Required Courses
All of Blood Hound's employees are required to complete several courses including:
OSHA Construction Safety
OSHA construction health and safety requirements, and be able to recognize and minimize job-site hazards.
Confined Space Training
Confined Space Entry Training is based on the OSHA 1910.146 permit-required confined space standards. Confined space means a space that:
Is large enough and so configured that an employee can bodily enter and perform assigned work; and
Has limited or restricted means for entry or exit (for example, tanks, vaults, and pits are spaces that may have limited means of entry.); and
Is not designed for continuous employee occupancy.
Defensive Driving
Driving defensively includes:
Looking ahead and expecting the unexpected.
Controlling your speed.
Maintaining a safe following distance.
Preparedness for the reactions of other drivers.
Driving safely for weather and/or road conditions.
Being alert and distraction free.
Watching and respecting other drivers.
Trench Safety
Trenching and excavation requirements of 29 CFR 1926.651 and 1926.652 or comparable OSHA-approved state plan requirements. We learn Dangers of trenching, trench safty measures, competent person requirements, access guidelines, and general trenching rules, along with protective systems we can use.
Work Zone Traffic
Work Zone traffic this is to be able to provide you a comprehensive traffic control plan that will allow all to work safely in a road way.
Electrical Safety
Electrical training gives us the ability to again work on a jobsite with all the correct safety requirements so we can provide the safest job site possible.
Emergency Action Planning
Emergency action planning we are certified to provide The elements of this plan, as required by 29 CFR 1926.35, are as follows:
Emergency evacuation plan
Critical operations
Methods to account for employees
Rescue and medical duties
Means of reporting emergencies
Company representative(s) responsible for plan
40 Hour HAZWOPER
HAZWOPER 40-hour is required for workers that perform activities that expose or potentially expose them to hazardous substances.
This course is specifically designed for workers who are involved in clean-up operations, voluntary clean-up operations, emergency response operations, and storage, disposal, or treatment of hazardous substances or uncontrolled hazardous waste sites. Topics include protection against hazardous chemicals, elimination of hazardous chemicals, safety of workers and the environment and OSHA regulations. This course covers topics included in 29 CFR 1910.120.
Annual 8 Hour HAZWOPER Refresher
Annual 8 Hour HAZWOPER Refresher. This course meets the requirements outlined in OSHA 29 CFR 1910.120 for 8 (eight) hours of annual refresher training for workers at hazardous waste sites. This course is designed for general site workers who remove hazardous waste or who are exposed or potentially exposed to hazardous substances or health hazards. The course is comprised of nine sections covering topics pertaining to workplace hazards associated with Hazardous Waste Operations and Emergency Response (HAZWOPER). Topics include HAZWOPER regulations, site characterization, toxicology, hazard recognition, personal protective equipment, decontamination, medical surveillance, confined space entry and emergency procedures. Upon successful completion of the course you will receive a certificate of completion.
Gold Shovel Standard® Certified

Prevent. Empower. Protect.
Gold Shovel Standard (GSS) is a nonprofit organization committed to improving workforce and public safety and the integrity of buried infrastructure. GSS believes that greater transparency in all aspects of damage prevention among buried asset operators, locators and excavators is essential to drive continuous improvement, and vital to increasingly safe working conditions and communities.

For more information, we encourage you to visit the Gold Shovel Standard® website.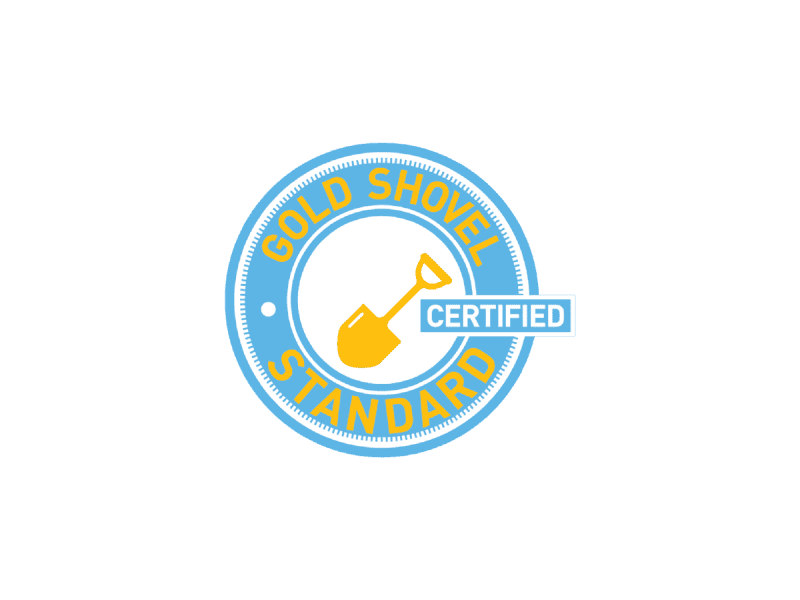 1
Communities
Partnering with municipalities to help make their communities safer.
2
Damage Prevention Metrics
Continuous improvement and performance transparency demand standardized damage prevention measurements.
3
Technology
Dramatic reductions in damages to buried infrastructure requires world-class technology.
Because of the service I received I have already referred your company to one of my electrical contractors who after hearing my story asked for your contact information. I'm sure we will be doing business again in the future.
Christopher Perino, CTP Contracting LLC