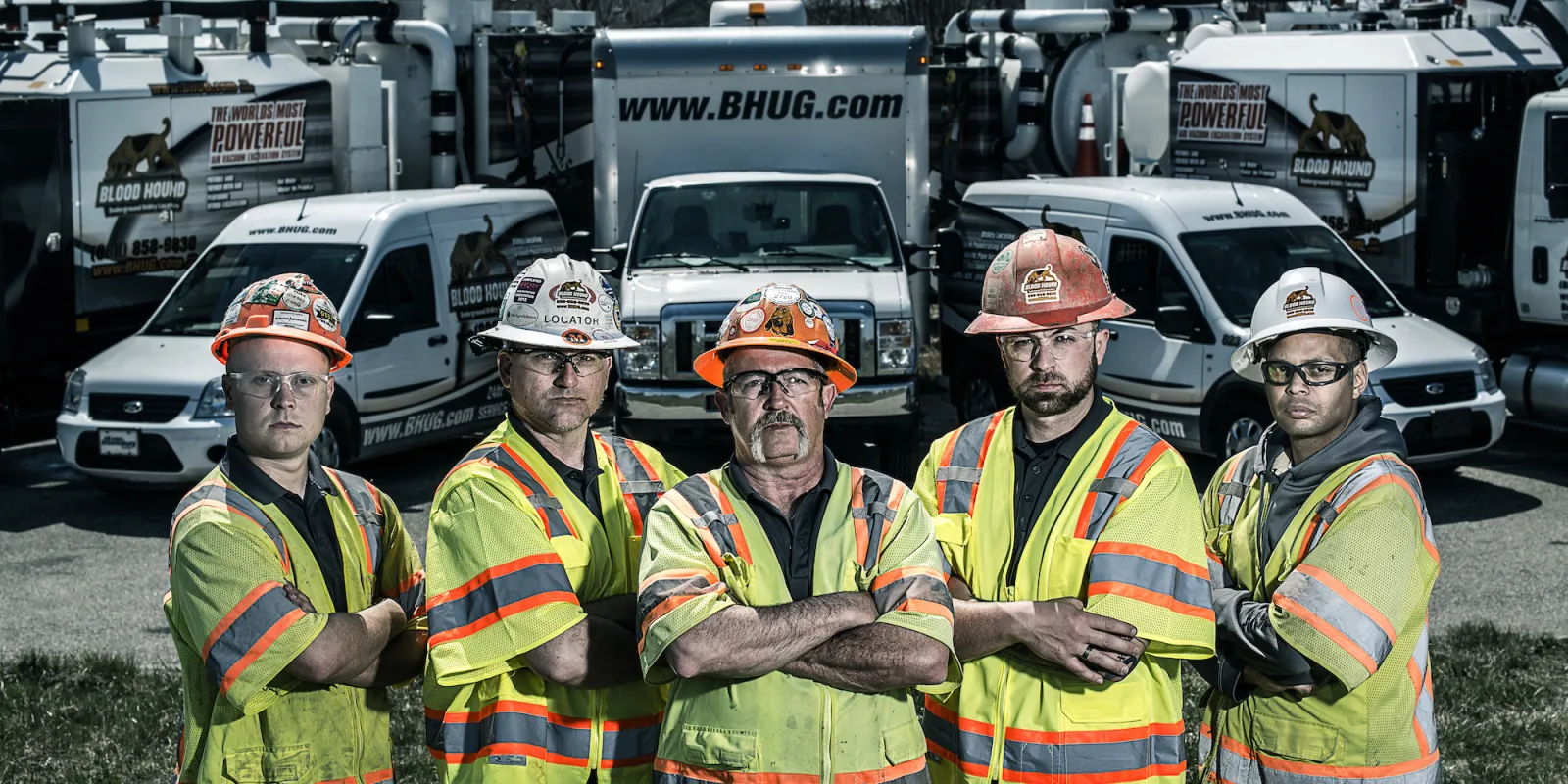 Join

The Pack & Get It Done
Are you a get-it-done kind of person? Do you secretly miss digging in the sandbox for hours? You may be just who we're looking for. You see, Blood Hound aims to be the best in the underground utility locating business.
Now, that doesn't mean being the biggest. And it doesn't mean being the fastest. It means taking the time to do it right and find it all. Every time. Plain and simple. Think you're up to the task?
View Our Open Job Listings
1
State-of-the-art training
At our Blood Hound University training centers, new recruits will take a 16 week training course and learn the latest in private utility technology. Discover what it means to be the best in utility locating.
2
Open door policy
These safety training programs are highly interactive presentations where our employees are encouraged to provide us with feedback and ideas on our professional and safety procedures. Every member of our management team has an Open Door policy to ensure that all of our employees feel included and invested in the safety process.
Every Employee Receives
10 Hours
of OSHA Construction Certifications
40 Hours
of HAZWOPER Certification
Blood Hound Benefits
At Blood Hound, we value our people and make sure they are taken care of:
Reach into the community
Blood Hound is an active member of the Common Ground Alliance (CGA), National Utility Locating Contractors Association (NULCA), National Utility Contractors Association (NUCA), and various Call Before You Dig / 811 centers (IUPPS, OUPS, KY BUD).

Blood Hound is also a member of the Metro Indianapolis Coalition for Construction Safety (MICCS), an association focused on improving safety in the construction industry.
Because of the service I received I have already referred your company to one of my electrical contractors who after hearing my story asked for your contact information. I'm sure we will be doing business again in the future.
Christopher Perino, CTP Contracting LLC
Stan our Bloodhound Technician was excellent, he went out of his way to help us with our campus locates and I definitely planning on using him again.
Tony Milici, Palm Beach State College
We are happy to have a partnership with BHUG and especially our local (Atlanta) locate technicians. John Singer has done a fantastic job of not only helping us to avoid damages but effectively communicating the underground conditions he is seeing that may cause problems for our HDD and excavation crews. With his expertise and guidance we have been able to avoid damages to countless private utilities as well as unmarked utilities in the public right of way.
Jason Spiva, Network Cabling Infrastructures, LLC